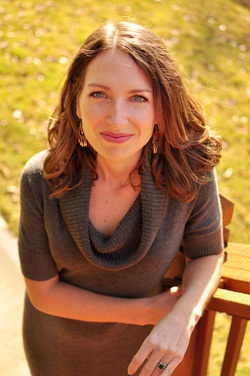 Sensuous Journeys, Exotic Lands...

Erin grew up in a family of nomads. As an Army brat, she traveled the world with her family, instilling a life-long love of other cultures and travel. Of course, frequent moves meant she had a lot of time by herself, and this was usually spent reading.

She read everything she could get her hands on. Even now, she still doesn't discriminate too much - as long as it's got a great story and compelling characters, she'll read it, though she leans towards fantasy, historical fiction, and anything off the beaten path.

During one of her mid-life crises, she decided she could write the stories she loved to read. And so, after the birth of baby #2, she quit her job in corporate America to write full-time. The story that emerged was her first novella, Kissed by Moonlight.

With the support of friends and family, Erin has embraced writing, and is so grateful to be able to do what she loves while also having time for her own crazies. Living in Atlanta with her husband (who believes he should be the model for all of her covers), her two little boys, and one unruly dog, she finds her inner peace by meditation and writing. Chocolate and good tea are her only (listed) vices.




---